Top1
How to deliver a superior customer service that meets rapidly changing consumer demands.
by top1accessory Admin on Mar 09, 2021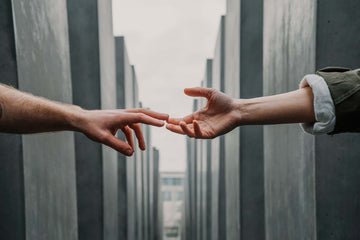 Topone is committed to providing quality customer service
We dare not say that our customer service is the best, but we are committed to improving our service level.
Compared with many companies that only provide page Faq or robot replies, we are more willing to provide the most primitive and real person-to-person communication, face-to-face communication.
We believe that customer needs are diverse and cannot be answered with a unified standard. Especially for the company that we make customized products, we have a lot of product categories, and our customized items are not very comprehensive in general web pages, so we need to solve the specific needs of customers one-to-one. So in addition to the FAQ on the webpage and even the product page, we have made a detailed FAQ layout, but we think it is not enough, so we provide telephone, email and real-time chat tools for communication.
It may be very glib to talk about 'excellence' in customer service without actually committing yourself to being clear on precisely what this means. Simply put, excellent customer service is giving your customers what they want and need, not what is merely convenient for you to give them. It has also come to include going beyond customers' current expectations by including service that surprises and delights them. In detail, this entails not only aspirations, but a number of specific activities:
1. Know your customer
2. Keep them informed
3. Serve them quickly
4. Provide them with access
5. Build trust
6. Give advice and guidance
1. Know your customer
We can say that we know our products and the production process and production process, and we can even say that we know some of our customers, but we dare not say that we know every customer. Without real-time communication, written text communication or one-to-one communication, we think it is difficult to understand customers. A true and clear understanding of customers and their needs is the first step for us to provide quality customer service.
2. Keep them informed
We will provide information about the latest products or discounts when communicating in real time on the web. We know that we need to let customers and our own production department unify information and update the information in a timely manner.And answering customer questions in real time can improve our customer service level and even allow us to improve our products in time.
3. Serve them quickly
As a consumer and purchaser, I hate to find answers to all my questions on the web page and the company's customer service. So put yourself in place, we hope that our customers can quickly get the information, services and products they want, and we hope that we can solve their problems in the first time.Time is life, and time is money. We hope that the life of our customers will be long-lasting and their careers will be long-lasting. So we have to provide the best customer service.
4. Provide them with access
With consumer expectations at an all-time high you have to be accessible to your customers who need customer service at every stage, and give them the choice of how they wish to interact with you.
5. Build trust
Trust is vital and will come through transparency. Ambiguous prices, hidden fees, delayed customer service and even wrong FAQ guidelines are fatal.These can actually be alleviated through real-time communication.Only true and effective communication can win customers and gain the trust of customers.
6. Give advice and guidance
Don't let customers guess, don't let customers think, don't let customers understand a product from the perspective of the producer, you are the producer, you are the person who knows the product best, and you are the person who should lend a helping hand.
By giving expert advice and support and providing service beyond just the contractual obligations, you can aid in recovery and make a real difference to the customer's experience.
TOPONE SUPERIOR SUPPORT & HELP
Topone's customer service can be contacted at any time, real people communicate instead of robots. Multi-channel communication instead of single-line FAQ or email contact, what we want is a good customer experience and create the greatest value for customers. And we always believe that not only the products must be good enough, but the service must also be top-notch. Although we care about whether you buy our products or not, what do we care most about you?What do we care about most is your experience with our company? Are we the most reliable?