Top1
What does "FREE SHIPPING" mean to you?
by Marty guo on Mar 09, 2021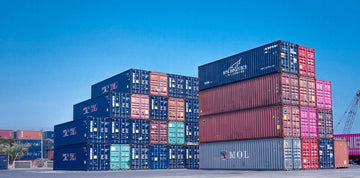 At Topone, as a producer and exporter, we are particularly aware of the psychological impact that changes in logistics costs have on purchasing decisions. We also know that not many companies are willing to do Free Shipping because the cost of logistics changes all the time, and Free Shipping means that there are no hidden fees when you buy from us, the price you see when you "Add to Cart" is the amount you have to pay and there are no additional fees on the Checkout page. There are additional fees on the checkout page, such as logistics fees (or shipping cost), minimum order fees, embroidery fees for hats like we do, sample fees for rubber stamps, etc. for some company's online stores, the price of the product looks good before adding to the cart, but the Checkout page has a lot of fees waiting to be added. In the end, the price per unit is scary.
What does "FREE SHIPPING" mean to you?
It means the price you see is the price you pay. We ensure the items we carry are of great quality, and when we say FREE SHIPPING – we mean it. There are no hidden fees. There are no hooks like having to buy larger quantities to get to the advertised price.
Why do we do Free Shipping?
1. Topone is to reduce your decision-making costs, because logistics costs are really the most changing factor. No one dared to say how much the logistics cost of the day is, there are many specific factors involved, especially for the Air freight. 
We understand this factor, so we are more willing to pass the risk to our side. We have several controllable factors that, as a manufacturer, we can combine less and more, and together with your order, we can negotiate with the logistics company to obtain a better and relatively stable transportation price. Another factor is that our export transportation prices are far lower than the transportation prices our customers pay for imports. We want to give more benefits to our customers and make them more competitive in the market.
2. There is no Hiden Fee in one step, we want to win the support of our customers.
As a manufacturer and exporter, it is actually quite difficult for us. The unit price of the product must be low, the transportation cost cannot be adjusted, and the wages of the workers have been rising, which is a particularly difficult thing to do. Therefore, we know that as our customers, you are facing competition everywhere. If the prices of the manufacturers are not transparent, it will be difficult for you to price your products in the market. Without a clear price, it is difficult for you to calculate the real cost.
3. TWe dare to grow up and make progress, dare to face competition.
We know what price transparency means to us. We also face competition at all times. Although price is a very important factor that you consider as customers, we believe that we are able to price transparency because we are a conscientious price, no huge profits, and more importantly, we have a good understanding of the quality of our products. confidence. Although the prices of many factories are not transparent, when we are transparent, they make a fuss on the price to obtain a large number of orders. But the truth that you get what you pay for, I think, as a customer, you should also understand. We pay more attention to our reputation, we pay more attention to our long-term cooperation, rather than your temporary profit or our temporary good number of orders.
Free Shipping is also forcing our growth and progress.While ensuring quality, we try every means to reduce costs. We negotiate with logistics companies, fabrics source or equipment factories to obtain better prices to support our Free Shipping and support us to make more profits to our customers.
We think it is unethical to talk about Free Shipping and no any more shipment ways of transportation to be selected. If customers want to get their goods out by sea instead of high air freight by airplanes, we are willing to provide more transportation methods.
So at Topone we will provide several different transportation methods, whether you want to reduce logistics costs by sea, or you want to achieve fast time by air (Free Shipping), or you have a cheaper and more reliable logistics company to help you out Why can't the logistics cost be removed? This is how we do it. You can choose a variety of transportation methods. You can choose Prepaid by us or use your logistics company to ship the goods and reduce the logistics cost of the order accordingly.