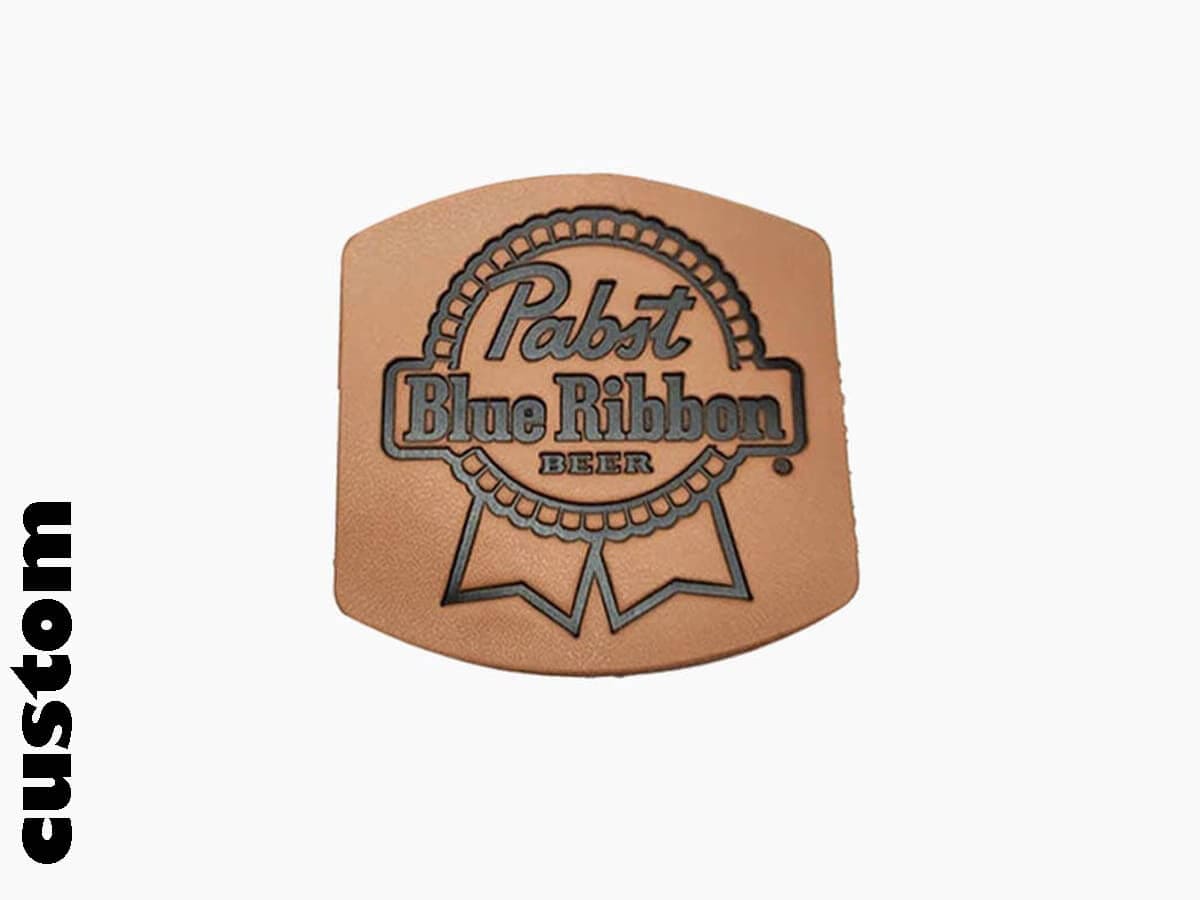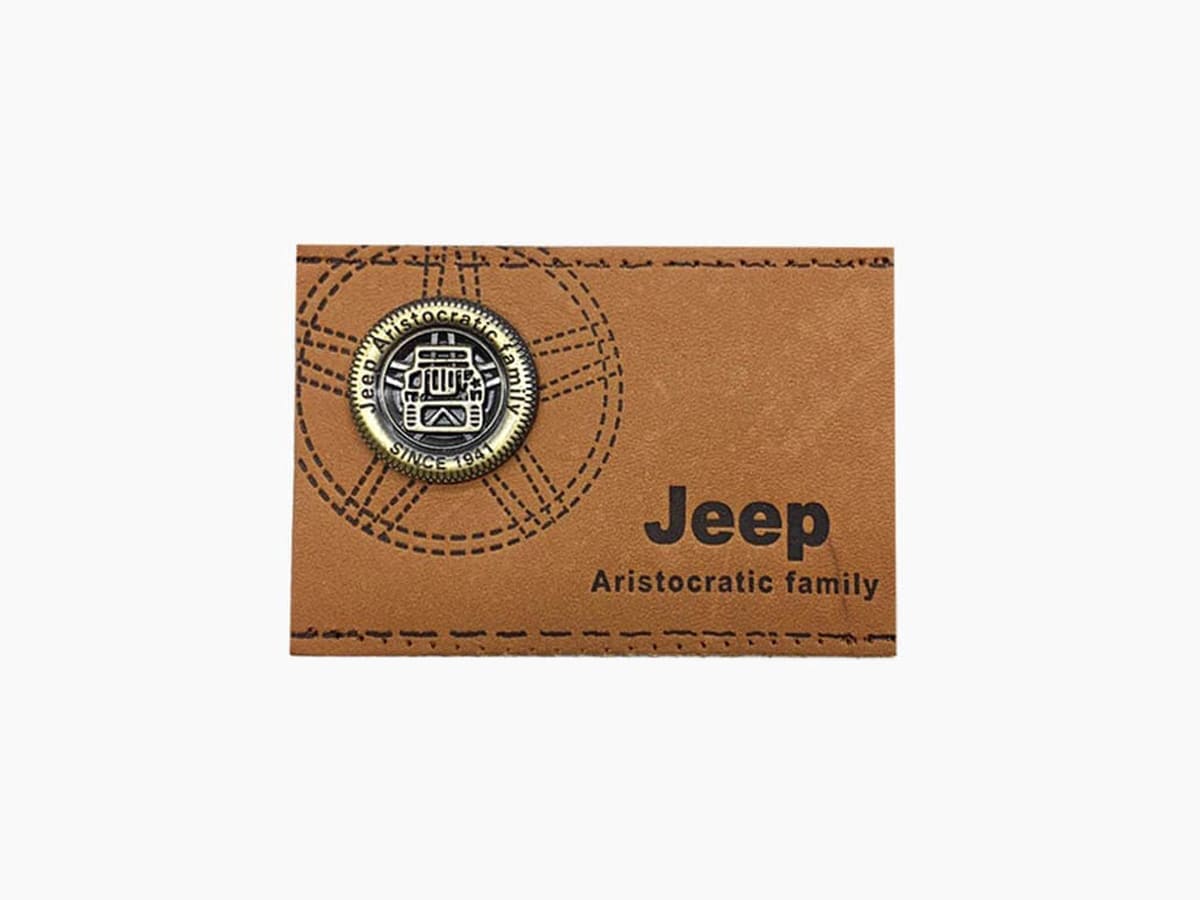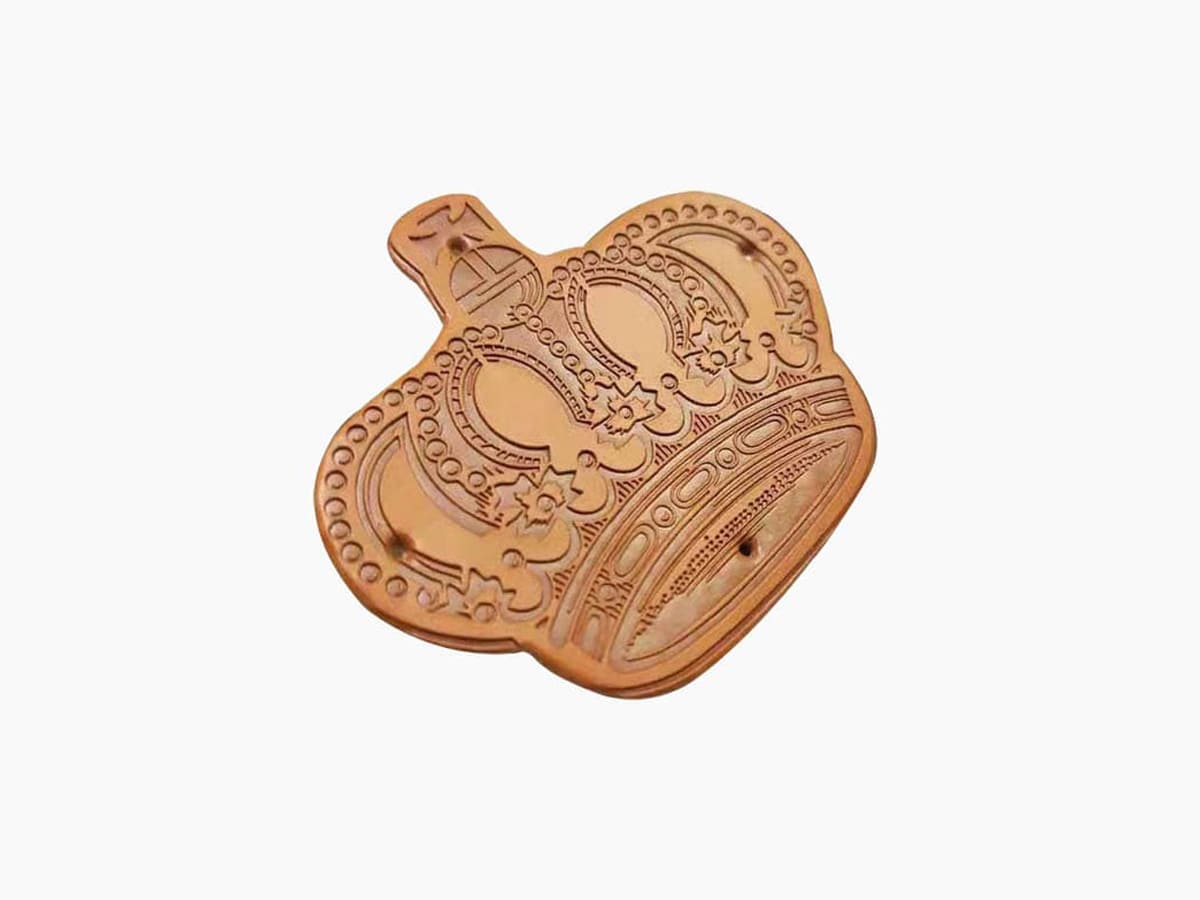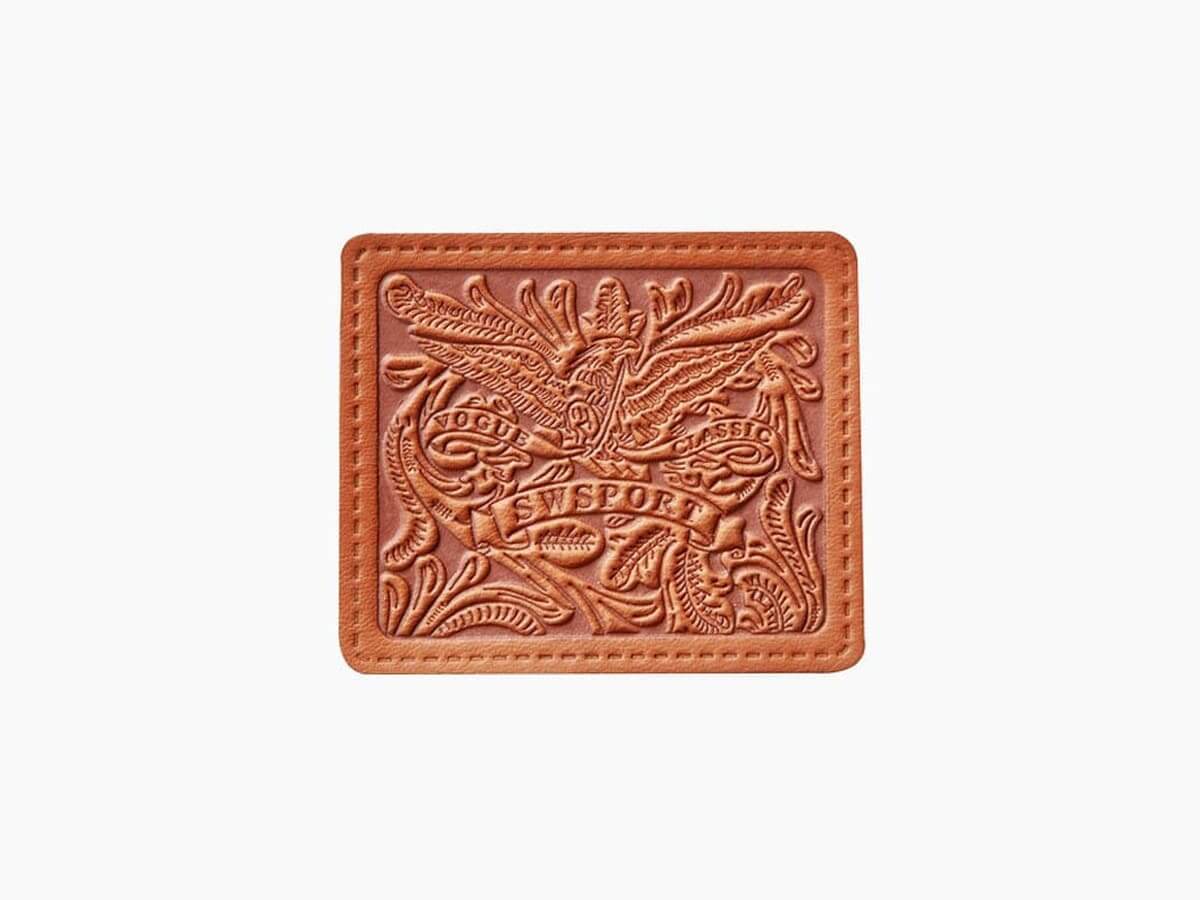 Sale price
$0.05 USD
Regular price
$0.10 USD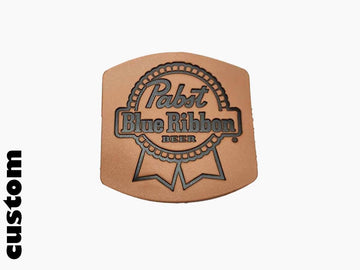 Custom Leather Patches
Sale price
$0.05 USD
Regular price
$0.10 USD
Product description
Shipping & Return
DESCRIPTION 

Premium Cheap Leather patch Custom rubber for clothing embossed logo of jeans brand label logo tag or jeans leather patches | A leather patch can be found on the back of almost every pair of jeans. They add high-quality flair to every item they are attached to from hats to jackets, jeans, socks, or bags. These custom leather patches can be stitched on, ironed on, stuck on, or velcroed on just like any other patch style.
10+ years Experience
Over 10 years of product experience and knowledge to handle all your companies needs.

 


100% Quality Satisfaction

 


Guarantee

 


 


Our quality inspection team guarantees 98% pass rate. If you're not satisfied, we will grant a full refund or redo for you.

 


 


One-stop Service

 


 


Style: One-stop service. Garment accessories, promotional items, and various packaging products. If we don't have what you are looking for, discuss it with our sales team. We will do our best to provide you with all your needs, even it if means bringing in a new product. 

 


 


Fast Production Times & Low Minimum Quantities

 


 


Many products have a production cycle of only 6 days. A minimum order can be as low as 1 piece, depending on the product. The fastest logistics speed can be as low as 1 day to the customer company and customer inquiries are responded to within a 6hr period.

 


 


No Hidden Fees

 


No Hidden Fees: JCBASIC WILL NOT charge you any hidden fees or additional service charges on your products price when you order from us.

 


Free Digital Proof & Trademark Design

 


 


 A professional design team can provide free digital proof and trademark design. 2D or 3D product design.

 


 


Global Customer Base

 


Our customers are located all over the world and are familiar with the quality requirements of customers in various countries.

 


Very Fair Price

 


 Under the premise of ensuring quality, the price is reasonable and very fair.  One-stop shopping can save you a lot of logistics costs.

 


After-sale Protection

 


If you have any disputes about our sales service and product quality, please contact our after-sales team.

 


After-sales mailbox:  top1supplied@gmail.com.   

 


whatsapp : +86-13342984923.  

 


We will respond to your complaint and suggestions within 6 hours.

 


 


Office Location

 


Our office is located in Shenzhen, the economic center of China. We are conveniently located and provide high quality products, excellent service, and free pick-up service. We welcome all customers to come face to face with our company. We are happy to share customer brand story with you.
Leather labels ---- are a great alternative to the traditional, commonly used woven clothing labels. Leather labels and patches are great for durability, longlasting, and are unique.
They are strong and supple and are often used on high end brands to convey a message of quality and prestige. Real leather labels have a rich color that tends to vary due to the nature of the material.
This makes each leather label unique.
Synthetic PU leather labels, sometimes called pleather, are also a popular choice. Synthetic PU leather labels are more consistent in color and still feel similar to real leather.
These labels can be more cost effective than real leather labels. Leather labels can be attached to the outside of the garment and are often used to label denim, boots, work clothes, jackets, and more.
Generally your logo or designs are embossed or debossed (reverse embossed) onto the leather. Embossed leather labels have a great burned look and 3D effect that really pops on your items.
Molds are used to stamp your leather label and the 3D effect is produced by the raised areas of your logo or text. Establish your product branding with these professional longlasting custom logo and sizing labels.
Leather labels can be attached to clothing or use them as hang tags to really stand out and give your items a designer look. 

Here is a sample selection of leather labels that we are capable of doing. Let us create yours according to your design specifications. 

Custom, we are professional!
Custom patches & labels are sure to give your garments that rugged, high-quality touch you've been searching for. From beefy leather labels
to thinner, designer-quality suede, we've done it all. Whether you're looking to add personalization to your team's biker jackets, add some flair to your
rodeo pants - or maybe looking for a unique present for your groomsmen, Topone Supplies can rustle up exactly what you're looking for.
How to customize your unique Leather Patches?
1). Dimension: Like all other products, the dimension of the lapel pins will decide the final price.
2). Leather Type: Pu Leather (Most Common & Most Popular), Real Leather, Top Gain Leather, Faux Suede
3). Leather Colors & Burned Colors: Because different leather the burned colors will be different and changed after burning so here we list most popular colors we had ever do for your reference.
4). Leather Front Side Design: Debossed & Embossed, Burned, Screen Printing, DGP, Sublimated Printing, Embroidery, Mixed designs, Rhinestones...etc.
5). Border Type: Stitching way, Oil Painted Edge...
6). Backing Options: No backing, Adhesive Backing, Velcro Backing. No all companies can do adhesive backing but Topone can make it for you.
7). Packing Kit: Polybag (Most Poplar & Common), Velvet Box (Popular), Velvet Bags (Most Popular), Clear PVC bag, Acrylic Box, Backer Card (Popular)... Single Packed or Bulk Packed.
Here we listed almost all needed information to customize a unique lapel pins for you or your organizations but if there is anything unclear you can reach out to us attop1supplied@gmail.com any time you need us. You can send us your files for quotation in the left "ASK A QUESTION" as well.Here is a form you can fill in then we will get back to you within 24 hours at "CONTACT US" page.
Shipping cost is based on weight. Just add products to your cart and use the Shipping Calculator to see the shipping price.
We want you to be 100% satisfied with your purchase. Items can be returned or exchanged within 30 days of delivery.